Things have been really crazy in my life lately. Work is busy.
Life
is busy!
Busy is busy!
It's not a bad thing though, but I do miss having more free time to experiment and make projects that strike my fancy. At work this week I was able to take a break and do a little winter decorating in our department. I'd been eyeing this white Christmas tree we have in our prop room and had been hoping for a chance to decorate it. Here are the results!
First I picked out the ornaments which were a really pretty "vintagey" blue. Then I
cut out some dies that reminded me of winter (I alternately used silver metallic cardstock by Ranger and some white glitter paper.) I
sn't the Deer Family design adorable? It's a Tim Holtz design (the words are by Stephanie Ackerman). You can purchase them here and here.
I really enjoyed taking this little break to craft something festive! Sometimes you need to take a fifteen minute time out and make something fun, right? (SIDE NOTE: I also bought a
white Christmas
tree for my craft room! I think I'm going to put it right on my desk. It's only 2 ft. tall and was just $12.99! DEAL, right? )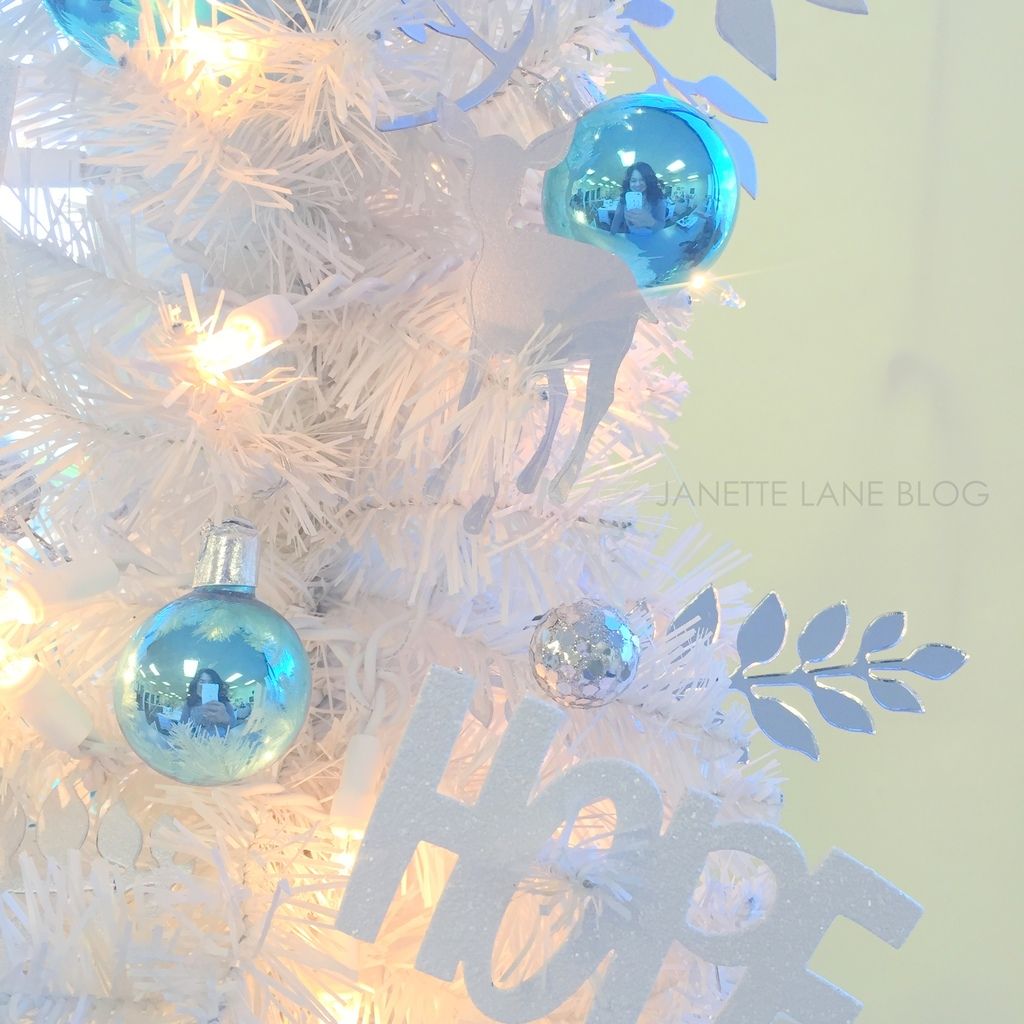 What are some things you like to take a quick time-out for? Let me know in the comments below! I'd LOVE to hear your answers.
PS. I think it's HILARIOUS that you can see my reflection in every ornament AND my department and even my coworkers. LOL
*Contains affiliate links