Hi everyone! When I found out I was going to get to be a guest here on Janette's blog, I was overjoyed! Thank you Janette, for having me.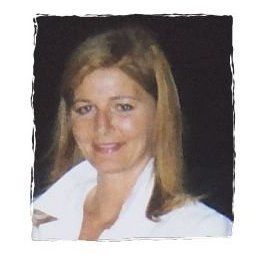 Before I share my pocket letter journey with you, I'd like to take a moment to introduce myself. My name is Judy Thompson, aka JudyBug. I've been married to my best friend (Jack) for 19 years, and we live in rural Florida. I've always been into crafting, and was trying my hand at greeting cards when I learned about pocket letters. That was 5 months ago, and I've never looked back!
Many times I'm asked where I come up with the ideas for my pocket letters. Honestly, I do like everyone else, and scan the internet. However, I probably start the actual making of the pocket letter a little differently, and that's what I'd like to share with you.
Before I even begin the creative process, I make it a point to learn something about my new swap partner. I'm especially happy if they have any social media links to share, such as Blogger, Facebook, or (one of my favorites) Pinterest. Not everyone does, so a nice profile description or just a few questions is enough to get those creative juices rolling.
Memory is not a strong point for me, and I can forget what I wanted to do in a matter of minutes. So my next step is to grab a clean sheet of typing paper, and fold it into the 9 squares. This is where I write and/or draw (and very badly, I might add) my ideas for that particular pocket letter. This process not only helps me keep my thoughts together, but the paper becomes part of my work space. By the time my pocket letter is complete, there's pencil and marker scuffs, eraser marks, paint, glue, glitter, tape, and even some things I didn't meant to get stuck on the paper. lol
Not surprisingly, this method also helps me keep my cost down. Maybe that's because there's less guess work, or that it's the one thing kept in order. We all know how wonderfully messy our craft rooms can get!
When my pocket letter is complete, it always feels like I've been on a journey, and I find myself reminiscing over each pocket. Sometimes, I even include some of my thought processes (while creating their pocket letter) in my letter to my new pal.
As a final note, don't be afraid to approach your creation of a new pocket letter from more than one angle. You might be surprised at what you can do.
If there's one thing I've learned sense discovering this crazy wonderful thing called "Pocket Letters" is, you can do a great deal more than you think with a lot less than you ever thought. More importantly, enjoy the journey! =)
Your friend,
Judy
:::::::::::::::::::::::::::::::::::
Thank you SO MUCH Judy for sharing your tips and creative process with us! Please make sure to check out Judy's social media to connect with her:
Here's some links you should check out too if you're new to Pocket Letters.
What are Pocket Letters?
Janette Lane's Pocket Letter Guide
Pocket Letter Basic Tutorial
Pocket Letter Ideas
Pocket Letter FAQs.
Pocket Letter™ Shop
**All photos in this post are by Judy of Blue Jeans, Coffee, & Friends and used with special permission.