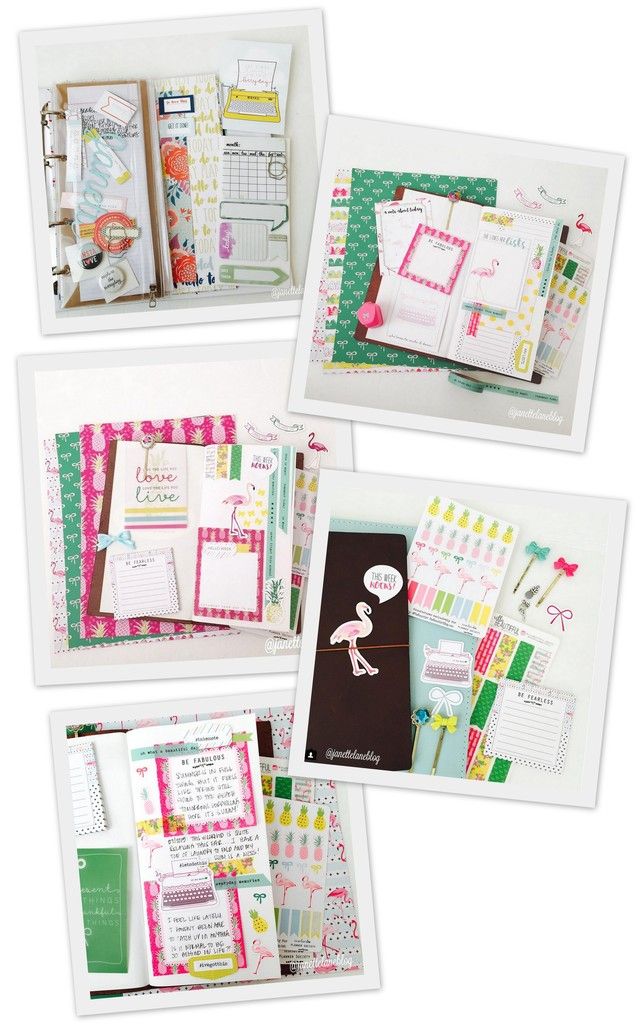 This month's
Planner Society Kit
was an extra special one because it was my birthday month! Or maybe I convinced myself that Christy added more cuteness just for me? LOL Regardless, I loved the tropical, hot pink feel and flair of the whole kit. It just
worked
! And those flamingos? They were my besties. I loved them to bits! Check out this Midori process video I made showing how I used this month's Planner Society Kit.
You know what else I love? Being on this crafty kit design team! I'm serious, the other ladies on the team are so inspiring and delightful!
PS. To purchase your Planner Society Monthly Subscription, click
here
. Next available openings are in September.
PPS. If you'd like to be my twinsie, you can p
urchase your own Midori here
.
*contains affiliate links