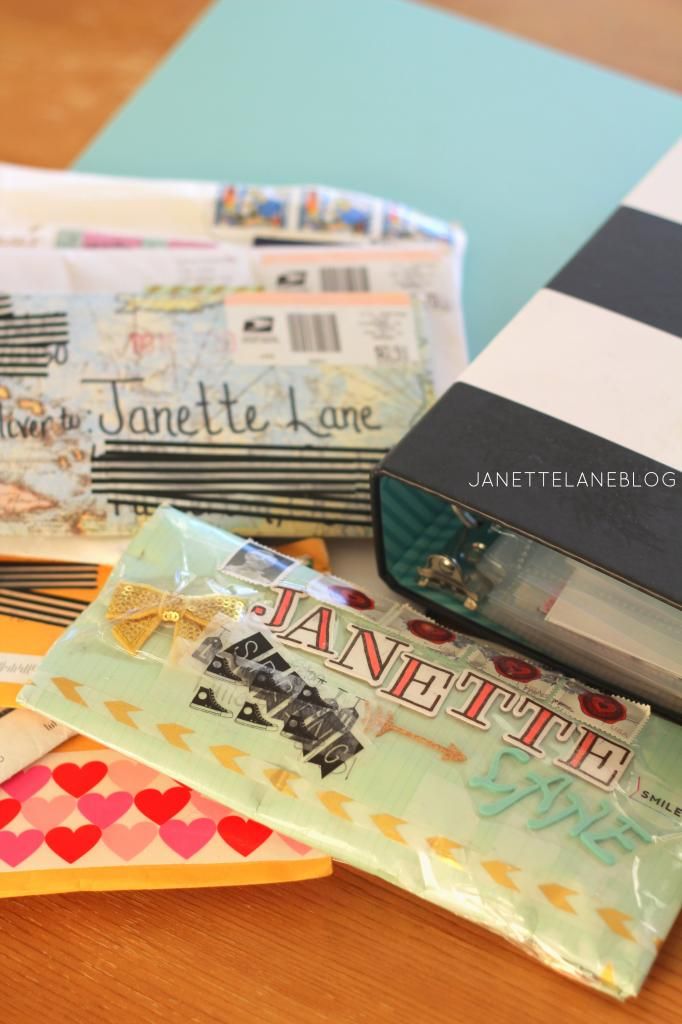 I figured out that the phrase "Incoming Pocket Letter Pals Collection Binder Holder Folders" is a mouthful! So lets all just call the binders we store our precious incoming Pocket Letters,
POCKETBOOKS
! What do you think? I think it's
amazing
! Haha! Just because I like saying, "My pocketbook is growing!" My real life pocketbook is
not
growing. In fact, it's doing the opposite because I've been buying some more crafting supplies! Yikes!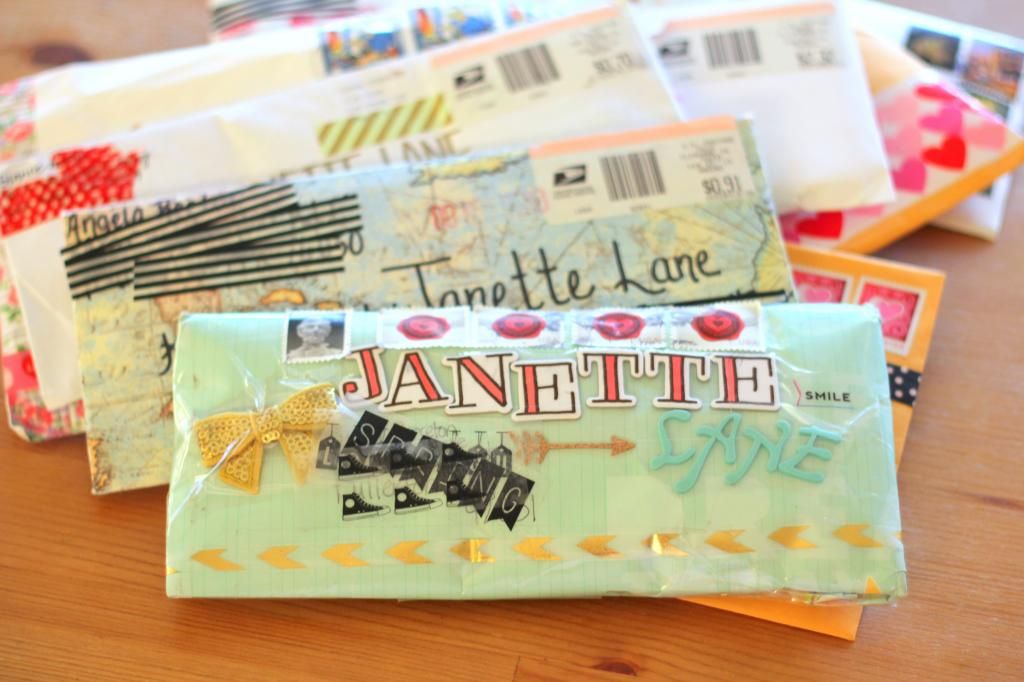 But back to the story.. My pocketbook is growing...
fast!
Just look at my first incoming batch! They're
BEAUTIFUL
! I'm so thankful for everyone who has taken the time to create these letters for me. The amount of time you put into them really shows, and I'm beyond
honored
. THANK YOU! I'll be working on your replies very soon!
Also, here's a picture of the binders that will house my letters from my Pocket Letter Pals:
If you want to start growing your own Pocket Letter "pocketbook", please read the following posts:
What's a Pocket Letter?
Janette Lane's Pocket Letter Guide
Pocket Letter Basic Tutorial
Pocket Letter Ideas