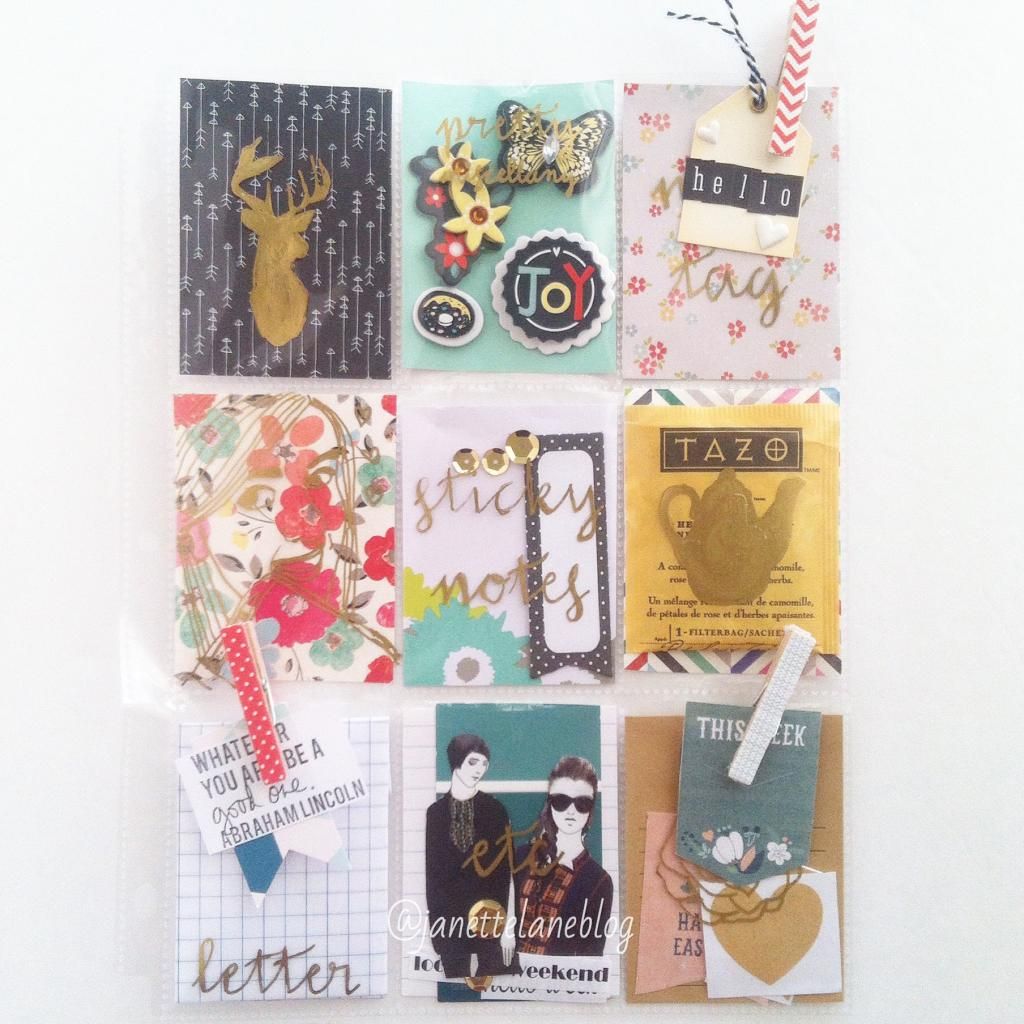 Pocket Letter Pals were born...
yesterday
. How did it happen? Well, I was planning on doing Project Life (budget style) by making layouts in these
cheap baseball trading card inserts
. So I started making a few. (Here's a sneak peek at the one I made for January:)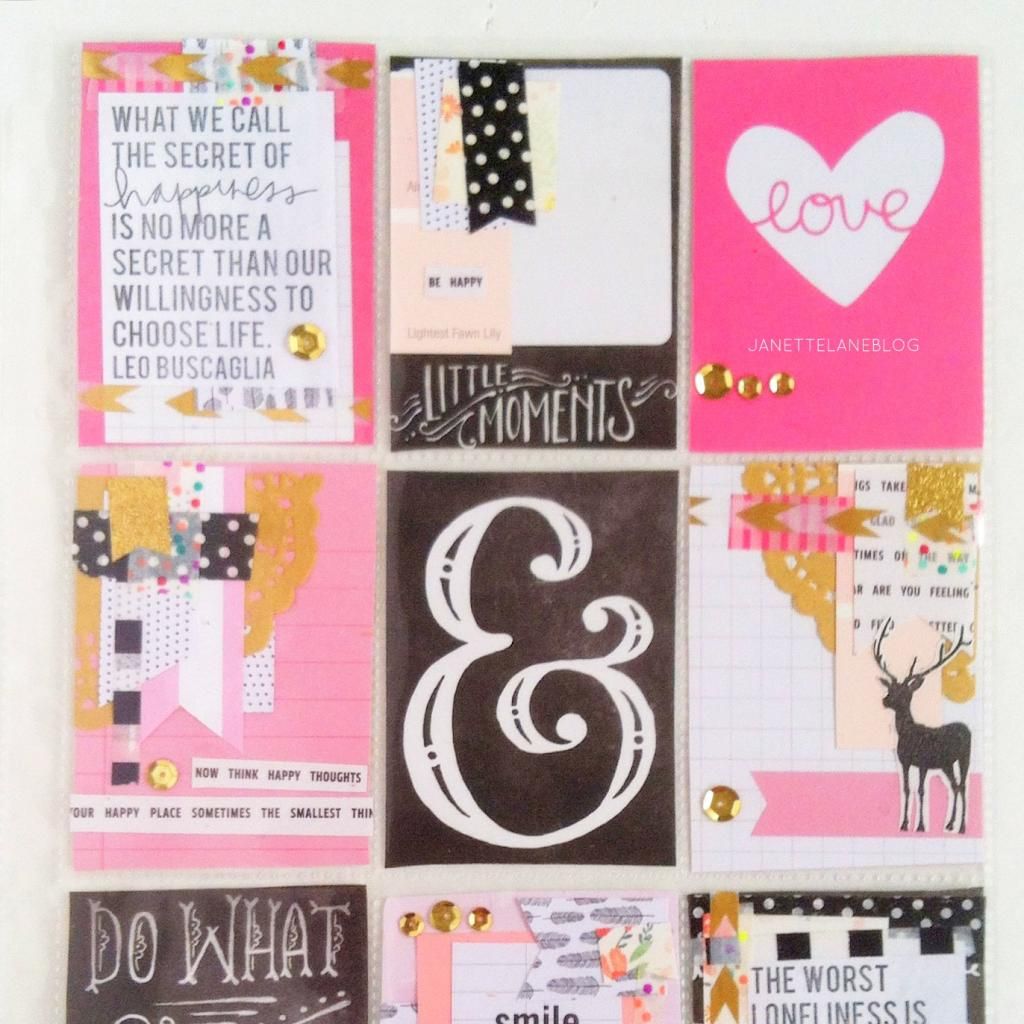 Anywho... As I was making these I thought, "WOW! This would make the coolest letter! I could insert something different in each pocket. One pocket can be for stickers...the other for tea...etc." My next musing was, " I want a binder
FULL
of these! I wonder if others would be interested in making them?" Hence Pocket Letter Pals was born. (Thank you for thinking of the #PocketLetter hashtag @devalayermail)
So here's how it works. Basically it's a one-time letter exchange in this format. A one-time swap is my personal preference. You can exchange with the same person multiple times, but I simply can't afford any more penpals. You can connect with others who are participating on my recent Instagram posts or by searching #pocketletterpal on IG.
Currently there are about 10 girls who have expressed interest, and I hope that by the summertime, we can get a substantial number going. The only "rule" is that you have to send the letter in these
trading card pocket protectors
. You send the
entire
page (all pockets filled and decorated) to one person. These are
not
artist trading cards where you just send one card. One page protector per person. That way all the Pocket Letters we collect can fit in a standard size binder. Plus these page protectors can be folded up and mailed in a standard 10 size envelope. WIN WIN, right?
To find Pocket Letter Pals and to begin swapping Pocket Letters™, please sign up for a free account at www.pocketletterpals.com. Thank you!
Thank you to everyone who has already agreed to do an exchange! You are the BEST!
PS. Click this link to purchase
baseball trading card protectors
.
FTC Disclosure: This post contains affiliated links.