I've really been meaning to post more of my snail mail on the blog, but I've had a million (offline and online) projects that have taken up my time. Also, don't forget I'm new to the whole snail mail / penpal community. I started at the end of summer (you can read more about it
here
)... I still consider myself a novice!
ANYWHO!
Today I wanted to share this little gem that I'm super proud of. I drew my inspiration from other snailmailers that had used washi tape to make "goody pockets". I tried that and it just wasn't holding (which is why
I sewed and made pockets for some of my letters
at one point). The more I thought of it, I figured there
had
to be a better way to make pockets that didn't require sewing (bane of Janette's existence). So I made slits for pockets and also decided on a brochure-style letter. Ta-da! I secretly have a thing for brochures. No joke. Haha!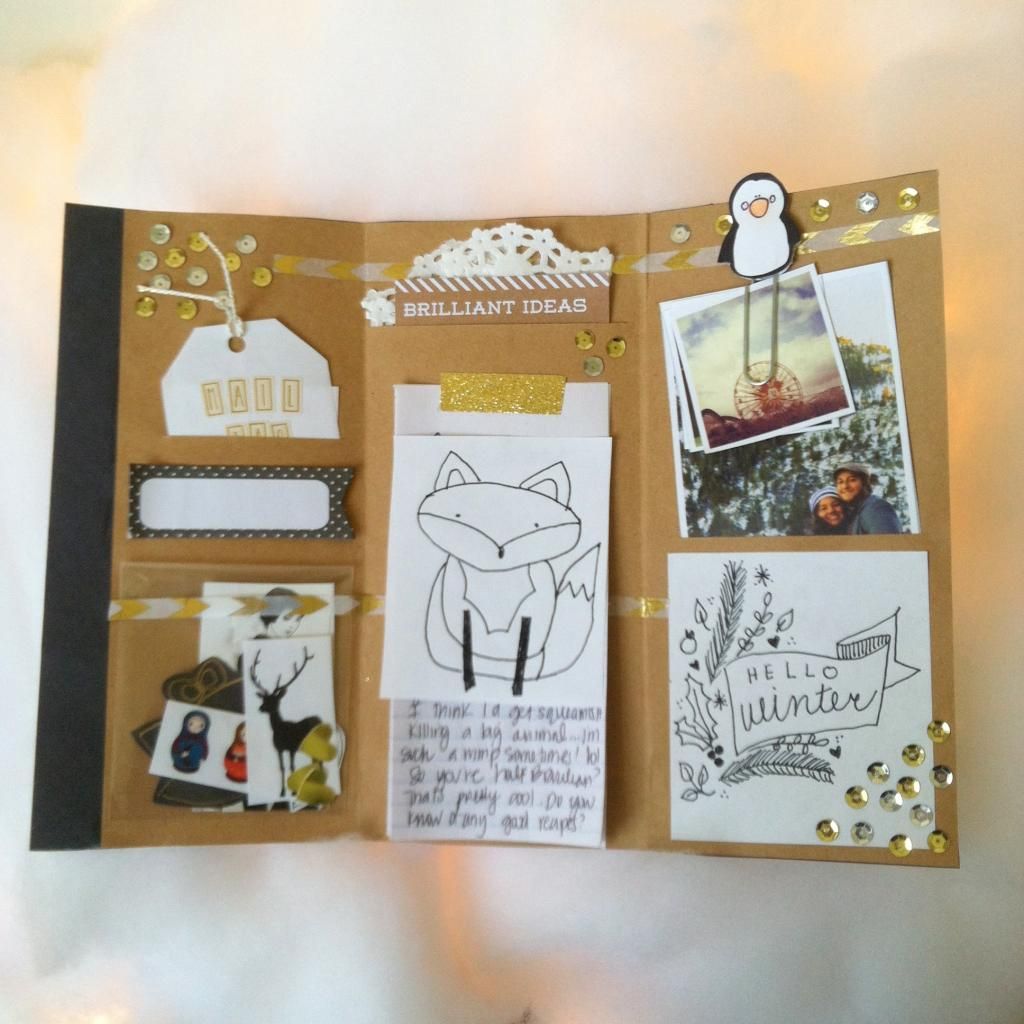 I'm hoping to post a tutorial on how I made this tri-fold letter this week! So stay tuned for that! It's pretty easy!
Well that's it for tonight! A big THANK YOU to the snail mail community on Instagram. Your kind reception of my snail mail creations makes me feel so special and warm and fuzzy and hungry too for some reason... lol... Thank you!