This is a sponsored post. All opinions are mine alone. #TargetWedding #sponsored.
Fall is in full swing and Lovey and I are relishing every minute. We love the chilly days, changing leaves, and early nightfall. There's nothing like coming home after a day of work, turning on some relaxing music, and sharing a meal or treat. Today I'm teaming up with #TargetWedding to show you a festive recipe that you can make for two, or for 20. Dairy-free Pumpkin Spice "Ice Cream" is a guiltless dessert perfect for Thanksgiving (or any day). It's just the right amount of sweet and spice...Reminds me of my marriage! ;)
This recipe is so telling of Lovey and I. It's a perfect blend of our personalities. A happy hybrid of the things we love. I love pumpkin flavored everything and Lovey loves ice cream. Of course, I never buy ice cream because we end up eating a whole quart in one sitting. It's just not good for us. However, this recipe is a good compromise. Isn't that what marriage is all about? Compromise?
Here's how to make this Thanksgiving/Fall-inspired recipe.
INGREDIENTS
-4 bananas, peeled and frozen
-1/2 can of pumpkin puree
-1/2 tsp of pumpkin spice
-Sweetener of choice (honey, sugar, or Stevia)
-2 TB of unsweetened Almond Milk (as needed)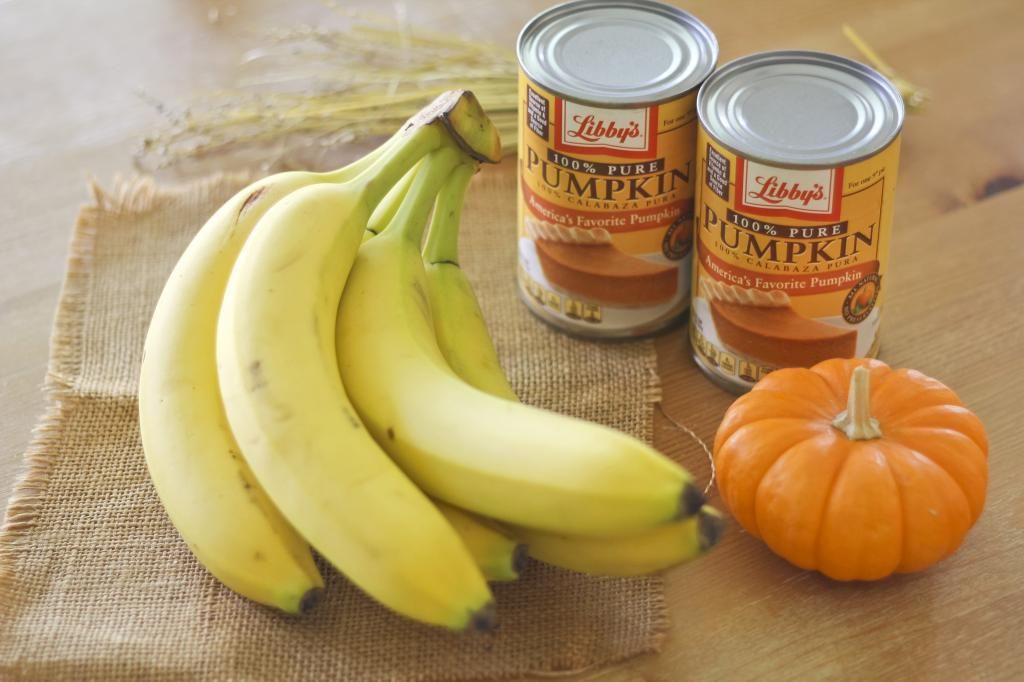 DIRECTIONS
-PEEL and freeze your bananas in a gallon storage bag for at least 8 hours. Also, I suggest you cut or break them in pieces before freezing to make the next step easier.
-Once the bananas are frozen, place them in the food processor, along with the pureed pumpkin, pumpkin spice, and your sweetener of choice to taste (I used 2 packets of Stevia).
-Blend until smooth and thin out with the Almond Milk if necessary (careful not to add too much) Taste test (our favorite part) and adjust the sweetener as desired! And there you have it! A healthy and festive dessert!
Here's how to create your own version of this festive frozen treat! But don't forget to set the mood with a few seasonal-scented candles and a little music played on this
SONOS PLAY: 5 Wireless HiFi System
!
Peruse the
Target Wedding Registry
for other items to add to your cozy home this season. And while you're at it, check out this
Threshold Bistro Ceramic 16-Piece Dinnerware Set
and this
Calphalon Stainless Steel Cookware.
Aren't they beautiful?
:::::::::::::::::::::::
It's giveaway time! For your chance to win a $25 Target Giftcard simply leave a comment with one of your best Thanksgiving tips and your email address! Also, make sure you're following me via GFC. Good luck!

*Winner will be contacted by Target via email.