I'm an overgrammer. I am. There's no shame! I would post hourly if it was socially acceptable. Haha! It's definitely my favorite platform, hands down. Here are some grams I didn't share on
my account
...but really, really, really wanted to...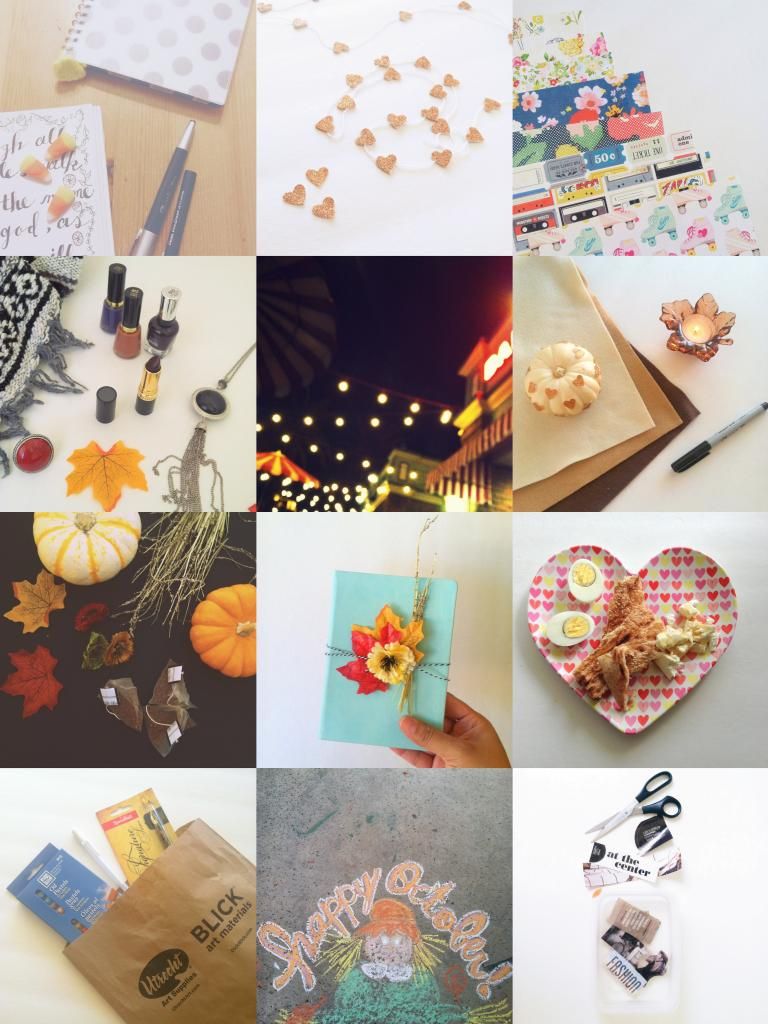 Top to Bottom, Left to Right
1. Late night drawing/candy corn eating session.
2. Glittery heart banners that were waaaay to difficult to make due to their tiny size!! Gahh!
3. I scored this 60 sheet booklet of gorgeous paper at Michael's for $5. Deal, right?
5. This was taken while Lovey and I were waiting for a table one Saturday night.
6. Felt in earth tones! Whatever are you doing with those, Janette? (An upcoming project of course!)
8. A spring journal that I decorated to give it more of a Fall-vibe.
10. I went to my local art supply store and bought a real calligraphy pen, white gel pens, and oil pastels.
11. Chalk art that came out horrible! Haha! I think it's my sidewalk. It's so porous (For better chalk art, click here and here)!
12. I tried a DIY masking tape transfer. It worked pretty well!