I tried a Beautiful Mess'
DIY gel manicure
this week. It's too early to tell you if it lasts which is what interests me most. I love having nice nails, but I despise how easily they chip. I prefer nail wraps, honestly. They last a good 7 days and they're super cute! I'm all about those, but they're kind of on the pricey side, don't you think?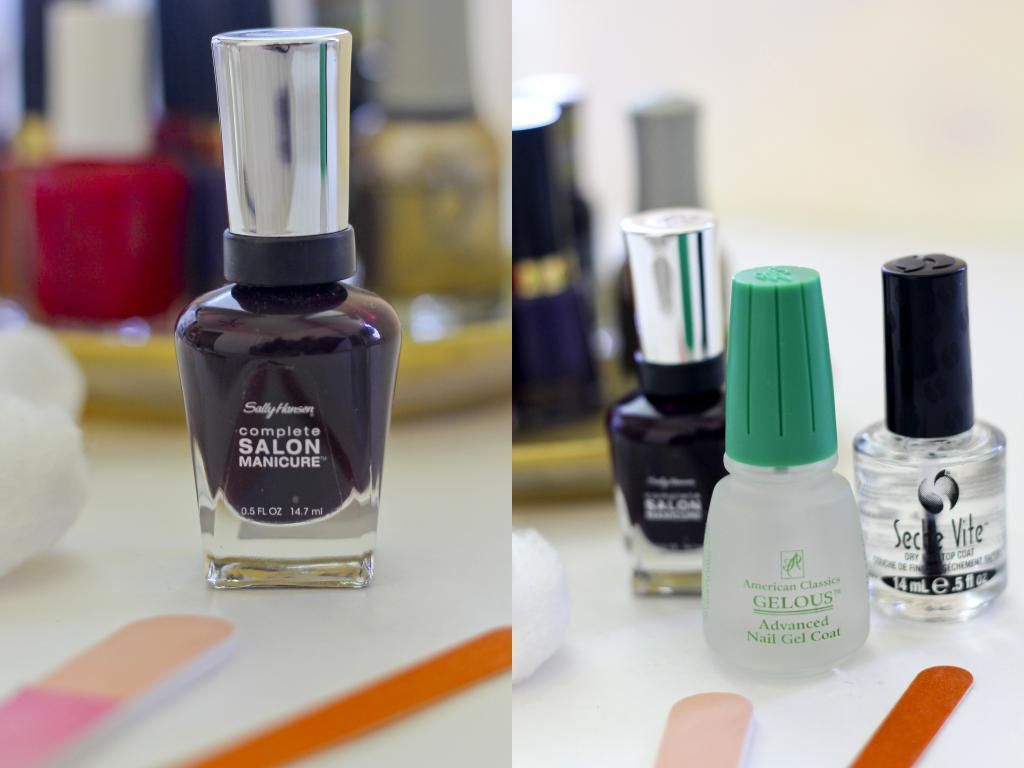 I'm so happy those talented girls decided to share this tutorial. The instructions were simple and resulted in an easy manicure! I decided to try the products they suggested with the exception of the nail color. For me, Sally Hansen does the job (they suggested OPI and China Glaze brand). For what it's worth, my manicure came out
really
nice, but that could just be the top coat talking :) In any case, I highly recommend this DIY for that reason alone. Now I'm giving it a few days to see if it
really
works. I'll keep you posted!
PS. Have you tried any at-home manicures? Let me know of any good tutorials! I'm all about having pretty nails that last! ;)
PPS. Am I reciting the pledge of allegiance in that last picture?!!! I'm so awkward sometimes.. okay...like always...