Lovey and I spend an inordinate amount of time in
San Diego
. For non-residents, I mean... It's not like it's 20 minutes away from us. It takes two hours to get there, and sometimes the drive can turn into a 4 hour ordeal with traffic!! But we can't seem to stay away. Every time, it's pure
magic
! Lovey and I were there for the 4th of July and to celebrate my birthday since it's practically on the same day. We explored some new places, ate lots of goodies, and even went to the beach and went swimming.
For this round we stayed in a different part of San Diego (Little Italy/Downtown) and visited some new sights. It's hard for me to give up something good to try something new. But I'm glad I ventured outside of my comfort zone, because we found some keepers! Like Ciro's Pizza. It's a
delicious
pizza place near the Gas Lamp Quarter. They serve NY style pizza that tastes 98% authentic. (The 100% real deal is in
New York
, and it's called Pizza Petes. FYI.).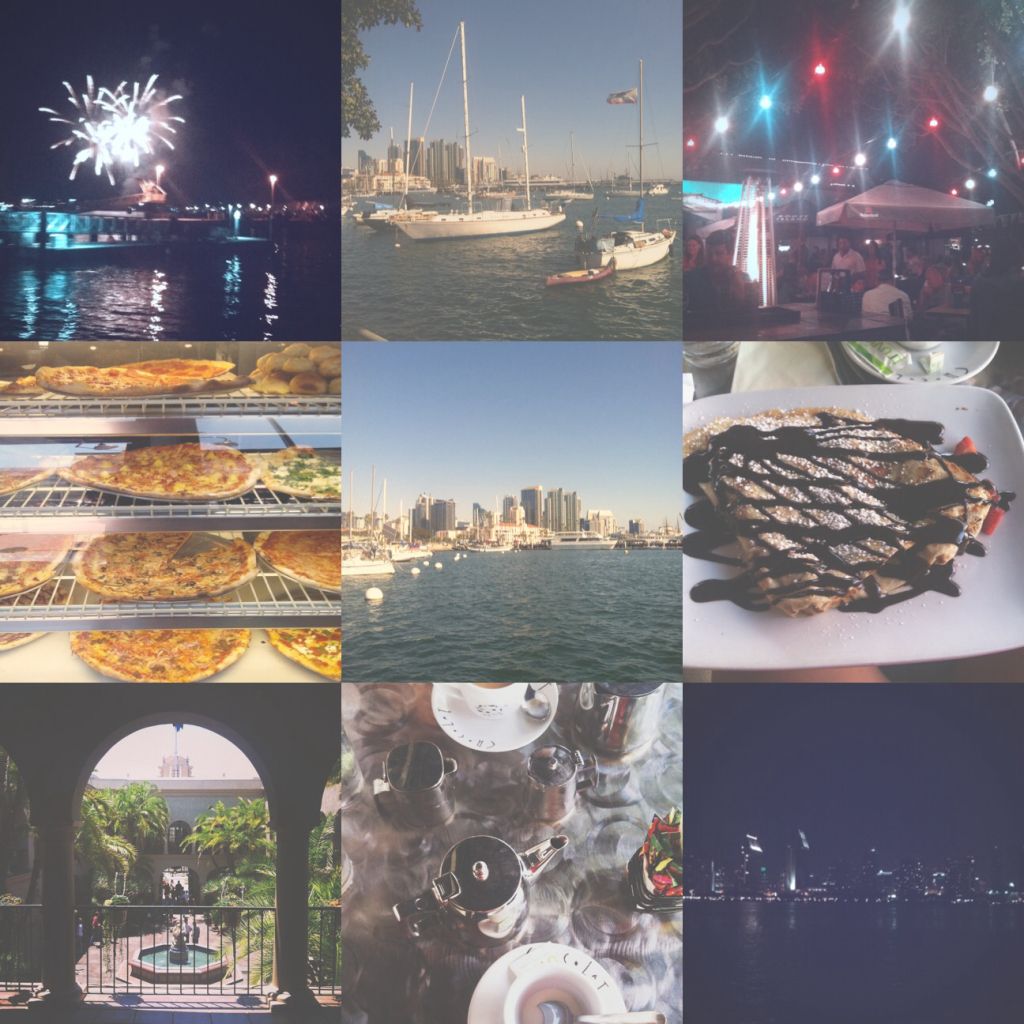 Enough about pizza!(Did I just say that?!) Lets talk about the rest of our trip. We did a lot of walking around downtown and the harbor. Usually we go to Old Town and hang out there the majority of our stay, but we didn't make it this time. And I wasn't even disappointed! Which is saying a lot, because this girl
loves
everything about Old Town! We also went to Coronado Island, Solana Beach, Balboa Park, and Big Bay for the Big Bay Boom! (ie crazy fantastic fireworks display). We had a fantastic time guys! There really is so much to do in San Diego! You must go there and see for yourself!