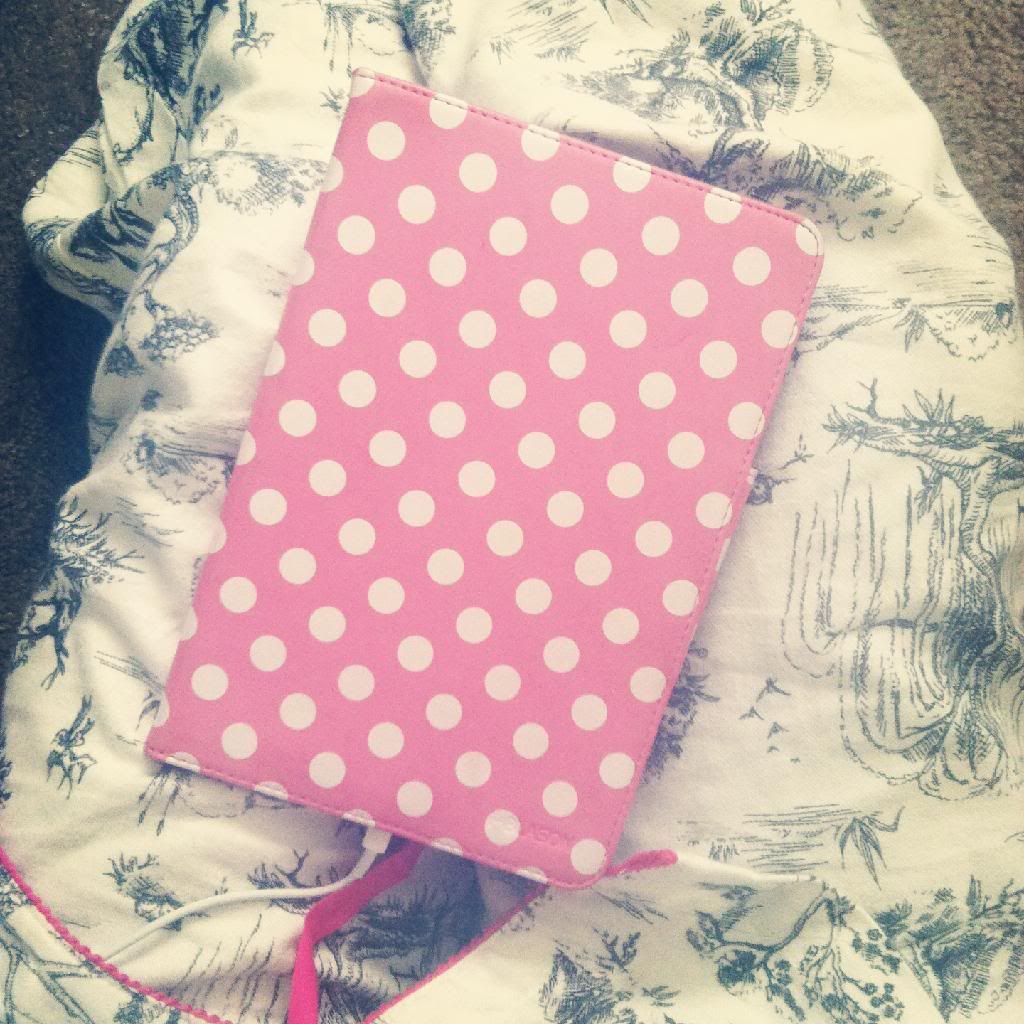 This is a picture of me in my jammies...And that is a picture of my iPad on my lap. Inside the iPad my Kindle app is loaded and ready...Inside the Kindle app are the books I've been reading since the New Year. It's
not
one of my New Year's resolutions to read more, but it seems like that's all I've been doing lately. It started with Jane Eyre and ended with the Hunger Games trilogy. And in between? Frankenstein and Northanger Abbey. I don't know what's with me. I'm outta control with the reading of
the words
. lol Or maybe in my head I think it'll help with my blogging blocks. Who knows?
All I can tell you is that I'm behind on my laundry and I didn't talk to Lovey this past weekend cause I was reading
all
day. I don't plan to stop either. My work's busy season is coming up, so that means I've got about 2 weeks of free reading time. I can read a book in 1-3 days (I read the last two in the HG trilogy this past
Sunday
!!! No joke.) So I can read at least a handful more during that time. Please let me know if you have any titles to recommend, especially public domain or free downloads. I tend to lean toward classics! You know what would be even better? Loaning me an e-book! Let me know!
Here's what I've read:
Jane Eyre by Charlotte Bronte
Northanger Abbey by Jane Austen
Frankenstein by Mary Shelley
Hunger Games Trilogy by Suzanne Collins (I gotta update my
About Me section
now)
My favorite so far? I think Northanger Abbey. I went into that book not knowing ANYTHING about it. So everything was a surprise...