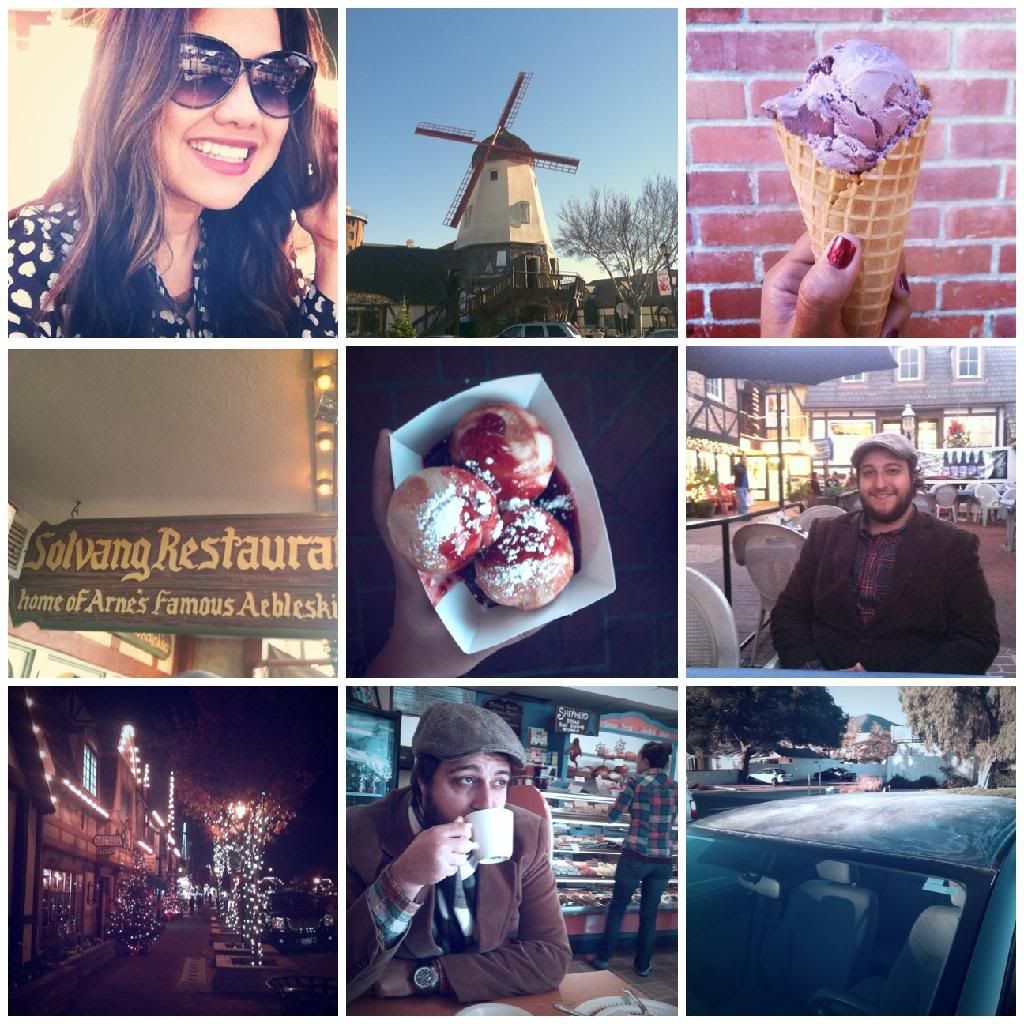 - Blackberry chip ice cream (pictured above)
-Eating a baguette, cheese, and pickles on the beach with Lovey.
- My brother being in town with his wife for a few days! Yipee!
-Babysitting my nieces on Friday. We played with huge cardboard boxes, played dress up with my wedding dress, and watched Geek Charming. So fun and girly!
-Being 10 minutes from Solvang via the 154 and then getting directed by CHP to turn around due to an accident (ie 1 hour detour. Boo.)
-Poor people that were in an accident :(
-LA Traffic. Gosh. It's always bad no matter what.
-Laundry. I can't seem to keep up with it lately.
-And last, the ultimate weekend lowlight.... It's been one year since the tragedy at Sandy Cook Elementary :( I'll never forget it.