From the looks of these pictures below, three things are clear...
1. I LOVE PATTERNS.
2. I'm really getting my money's worth from the
Wet Seal boots
I purchased for $19.50.
3. I should really invest in a full length mirror and leave it at my work (which is where I take 99% of my outfit pics).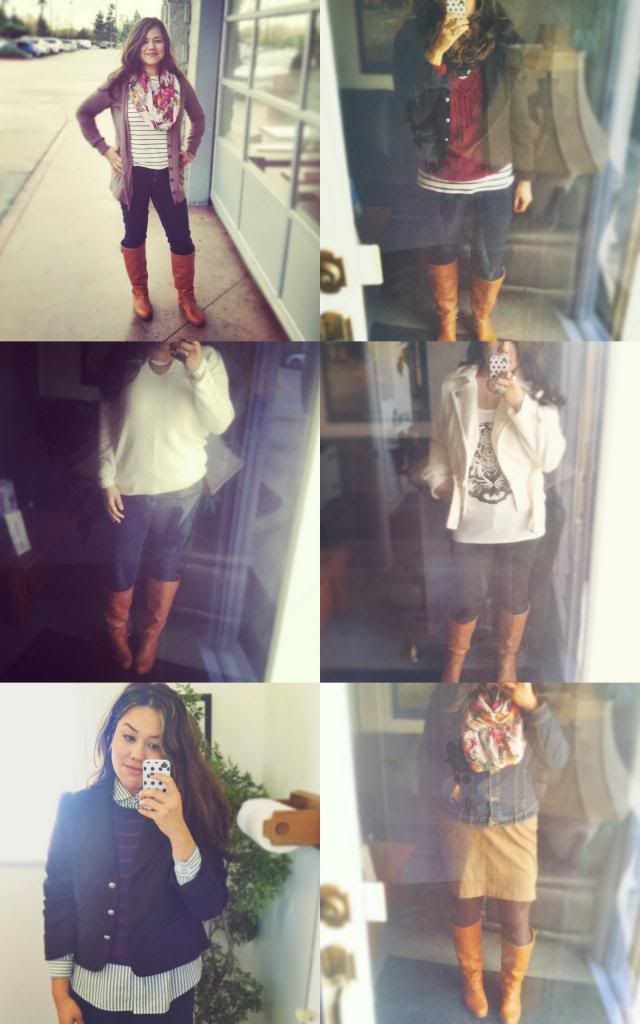 Would you like to see another set of poor quality pictures showcasing my outfits? YES || NO