Here's an update of what I've been up to lately...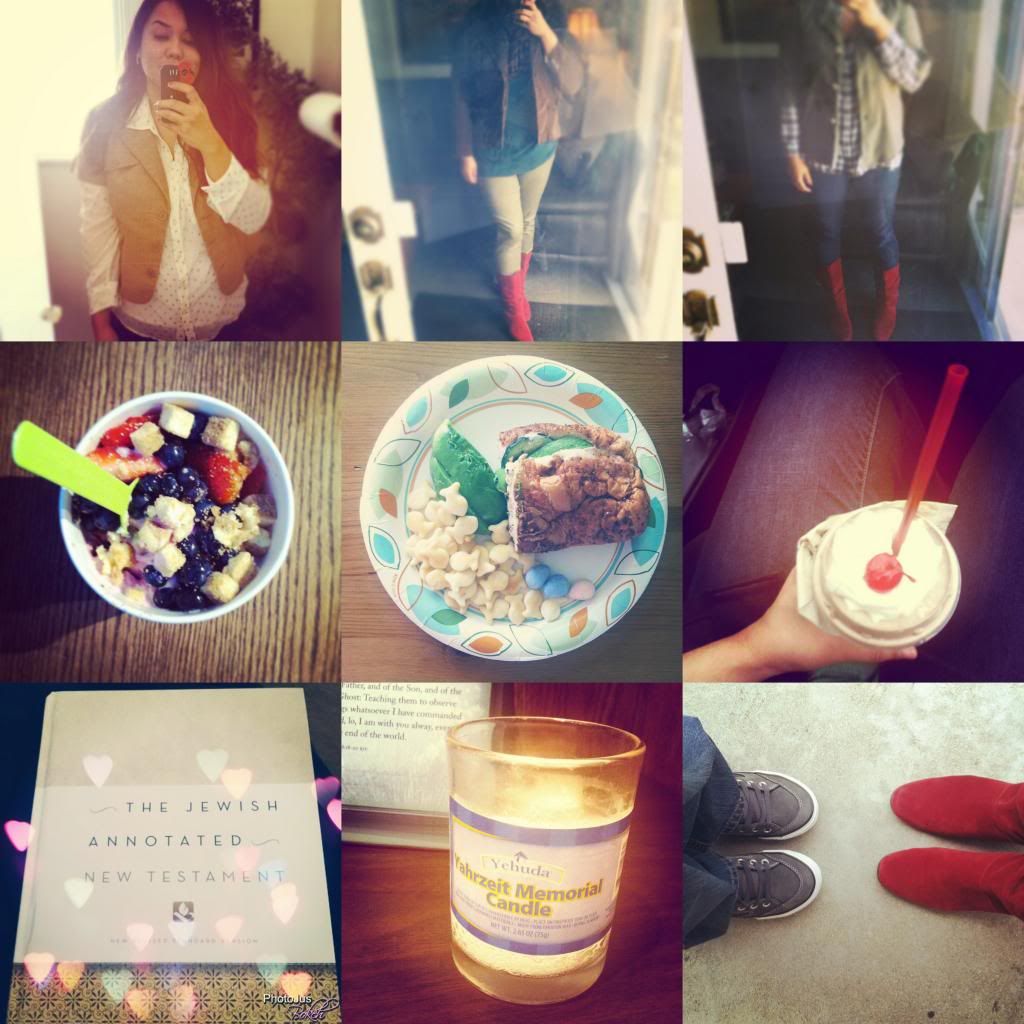 RED BOOTS
So I got some red boots the other day...And at first I was hesitant because they're so.... BRIGHT! But now? I. Can't. Stop. Wearing. Them! They're comfortable and a super fun way to spruce up any boring outfit. And for $12?? Well...They just can't get
any
better....
TREATS
-Froyo, chocolate malts, discounted candy... Good stuff! I've been celebrating the fact that I've been feeling better and being less busy at work. I'm coming down with a cold though. Boo! But I'll take a cold over what I felt like all last month
any day
!
-I've been
obsessed
with TUNA lately. I just can't get enough. Do you like tuna?
MISCELLANY
-I've been reading A LOT. Especially this weekend. I spent most of my Sunday on our recliner, just reading. It was
wonderful
. It's been a while since I've delved into something as deeply as I have. I've been reading the book of Proverbs, 1 Corinthians (my fave!), the Mishnah, and a great Jewish commentary on the New Testament.
-My work schedule has become a little more forgiving as of late, so this means I will be blogging more often (Lordwilling.) I'm also planning on a blog makeover...stay tuned!
What have you been up to?