As I
mentioned last time
, I've been busy and I've been sick.. I've also been sick of being busy...But that's another story...Anywho...Napping on my off days has been the highlight of my life the past 2 weeks. No joke. I
live
for naps! But thankfully naps aren't the only pleasure life has bestowed. Here's the simple things that have made me forget the busy-ness and sickishness as of late:
1. HAIL
It hailed. It never hails. And if it does it only lasts about 30 seconds. Last week, the hail lasted about 3 minutes. And it was kind of a big deal. Made me super happy to go outside and be pelted for a few moments.
2. GRAPES & LEMON JUICE
This is my new favorite, thirst quenching, springy snack... It was a happy accident... I literally dropped a grape in a plate that had lemon juice on it.... Being that it was my
last
grape...I couldn't just let it go.. So I ate it and it was AMAZING! Try it! Let me know what you think.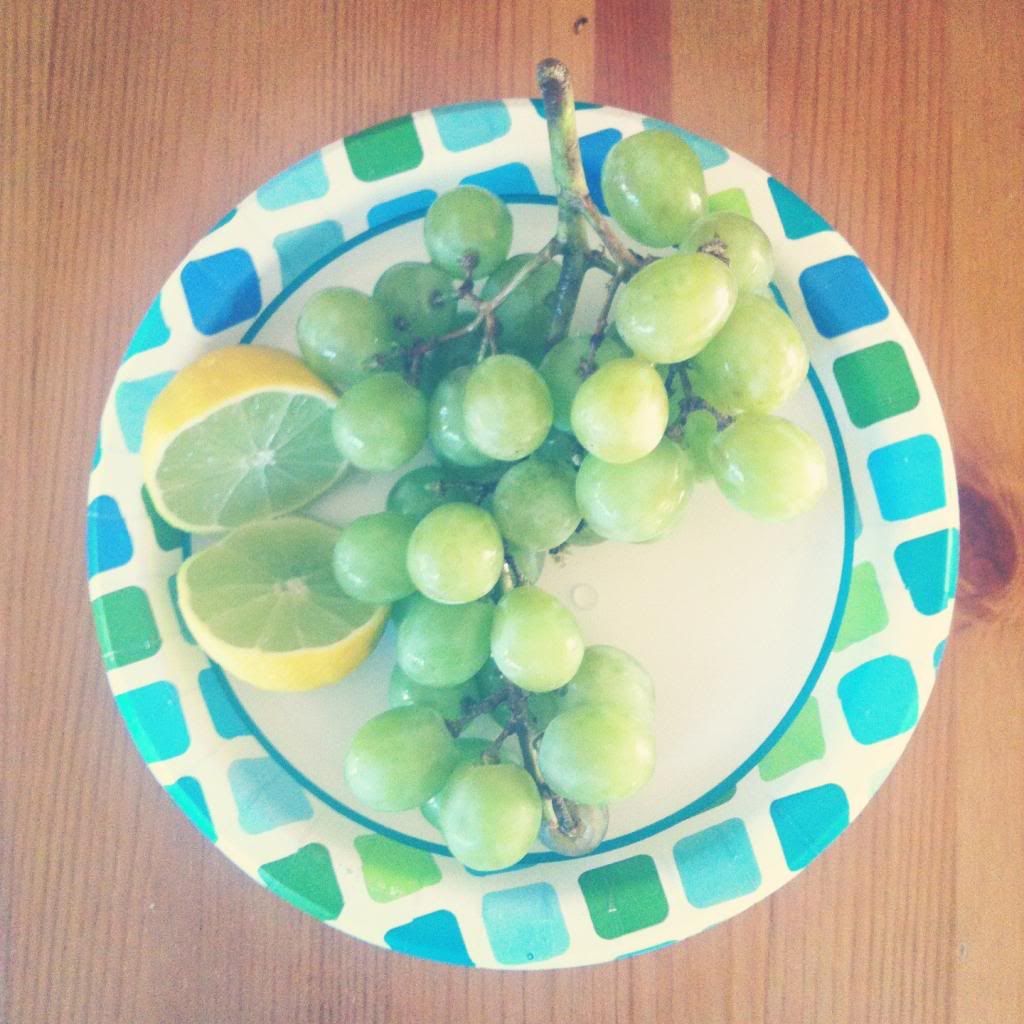 3. OLD BOOKS
I went to the library with Lovey this past weekend. I mostly napped while I was there...But in between sleeps, I liked to gaze at all the lovely old books. WOW! How many hands and minds have handled these you think?
What little things have made you happy lately?