There's nothing I love more than putting berries in an iced, springy kind of drink. This concoction was inspired by my mint plant and the warmer temps we've been having lately.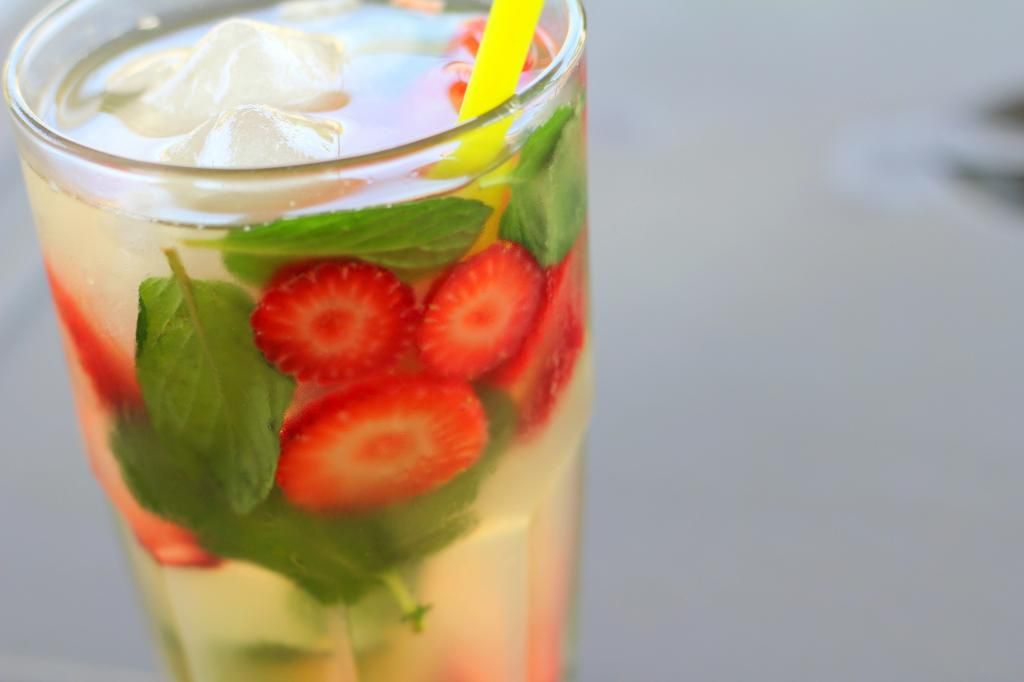 1 Green tea bag
3 Strawberries, sliced
Mint sprigs
Ice
Sweetner of choice (I used Stevia)
Steep tea bag in boiling water for about 5 minutes.
In a tall glass, add mint sprigs, sliced strawberries, and ice.
Once tea has cooled add to ice. You can also add lemonade instead of sweetener... Or make this drink with lemonade if green tea is not your thing.
Enjoy!