Here are four things that have been making me happy lately (clockwise from the top):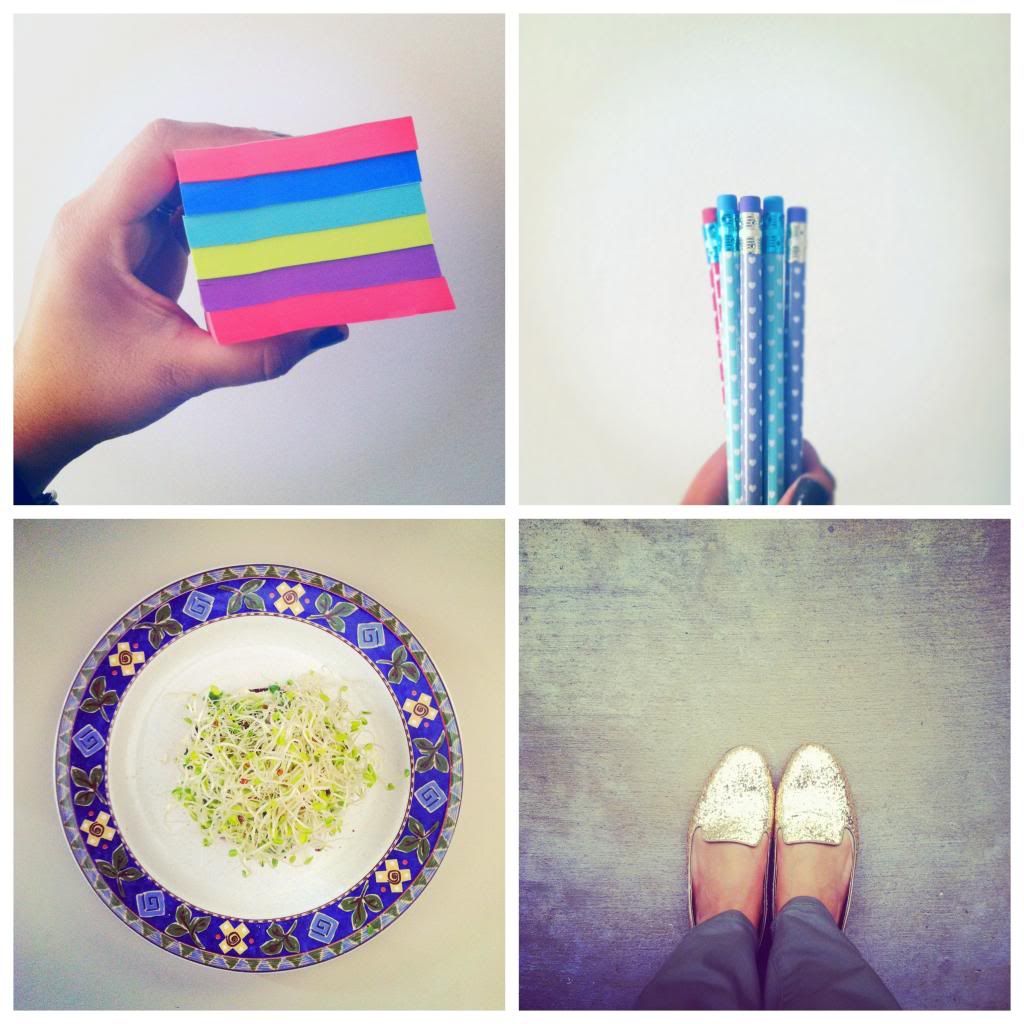 Colorful Post Its:
Work gets a little dull after..oh say... 5 minutes into the day...But these beauties are like energy drinks for me or something... Nothing like a splash of color to brighten up piles upon piles of paperwork!
Heart Pencils:
Or heart
ANYTHING
. I love hearts! It even says so on my
About Me section
..so... you know...
Twinkle toes:
I got these on sale ($4.58) at Target.. And I didn't think I would
loove loove
them..But guys! I
loooooooooooooooo
ve them.. I'm just staring at my feet all day at work...And they truly do add a spring to your step. Get some!
Alfalfa:
I've had about 3 containers of alfalfa this past week. I can't get enough. I don't eat it by itself though. My favorite concoction is taking a toasted English muffin, topping it with Laughing Cow Herb flavor cheese, avocado, and heaps of alfalfa. It's
magical
!
What little things are making you happy this week?
PS. For more Instagrams and things I love to hate about my beloved social network, please visit
Lily Garay's blog
.. Today, I'm over there sharing 3 things I love and 3 things I
don't
love about IG. Take a looksie!