I don't know about you, but I'm thoroughly enjoying this blog series,
style
LANE
. Hopefully, you are too! Anyway. I'm excited to introduce one of my fave (and possibly sweetest ever) bloggers,
Gentri Lee
. The thing I love about this fashionable lady is that her style is adorable and completely practical. Quirky, original, versatile, and wearable. What more could you ask for?
....................................................................
I'm Gentri, the blogger behind
Gentri Lee
. I love mountains, red foxes, mint chocolate chip ice cream, roadtrips, and the color taupe. I love to blog, but I don't like limiting it to one area. So you'll find posts about adventures, hiking, DIY's, makeup, inspirations, and OF COURSE fashion.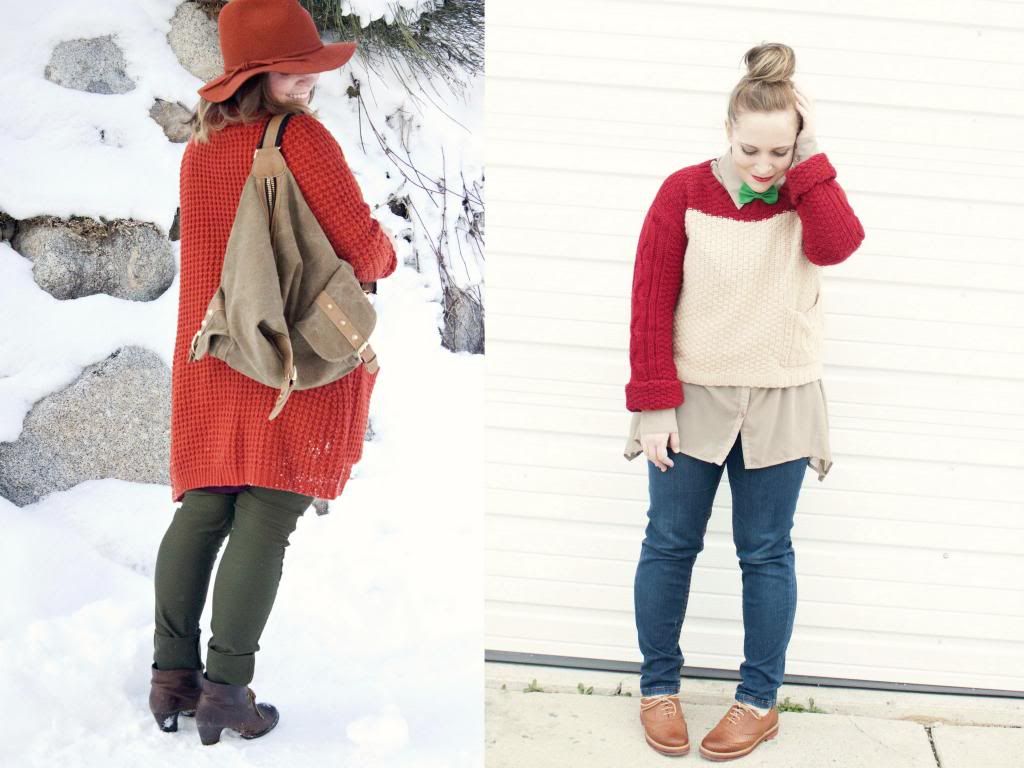 Describe your style in 3 words.
Rustic, Vintage, Eclectic
What are your favorite online or offline shops to frequent?
Nordstrom, Anthropologie, Romwe, Asos
Read any fashion blogs? If so, can you direct us to a few?
I could name 1000! So hard to choose!
Moiology
little miss fearless
Sincerely, Truly Scrumptious
Cleverly Yours
Because of Jackie
Kallee Mae
Haircut & General Attitude
Coast with Me
Do you have a celeb style crush?
Emma Watson. Easy.
What inspires your style?
Fashion Blogs, what else? ;) Plus I love to draw inspiration from the past.
How old were you when you finally became aware of "fashion"?
My mother started me young... 4th grade?
What's your go-to outfit?
Skinnies, ankle boots, oversized tshirt, chunky scarf, and my "adventure jacket"
Are there any trends that you just "don't get" or dislike?
I'm still having a hard time with the flatform shoes. They're not as "in" as they were a couple years ago, and I'm not as against them as I was before either.
What's your favorite season?
Fall, for sure!
What are 3 items on your wishlist?
A jacket I've had on layaway from a local boutique, a pair of black toms, and a hair cut. Plus so many more things it's ridiculous.
....................................................................
Thanks so much for participating Gentri! Please help yourself to the links below.
Gentri Lee Blog
//
Facebook
//
Instagram
PS. If you missed last week's edition of
style
LANE
, click
here
.