A month ago, my best gal pal, Val gave me a hair cut.. And as she was chopping my locks, she arranged my hair in 4 sections that made this mohawk-fauxhawk hairdo... And me? Well, I fell in
love.
I was itching to try it..and I'm glad I got to satisfy that wacky whim....It only took me 2 minutes. (I think you can tell...Ha!) Kind of on the crazy side right?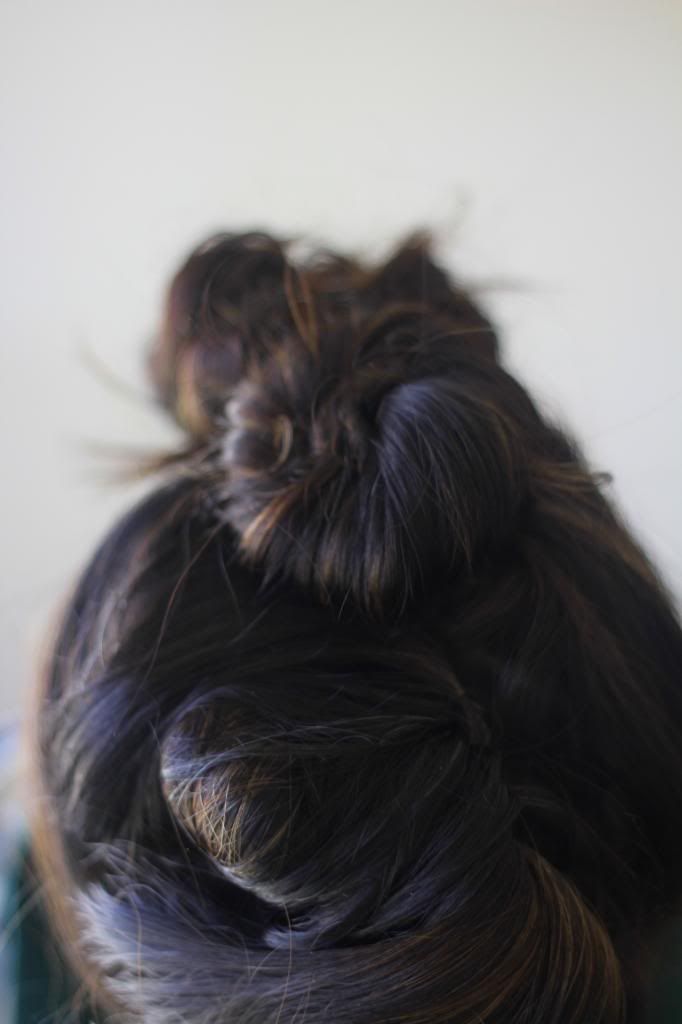 Now if only I was a rockstar and had enough courage to go outdoors like this...Haha! So doubtful..But it was fun trying it.
Do you ever try out hairdos that you wouldn't wear outside??? Please tell me you do!
PS. I'm currently giving away a new HTC One X+! Brand new SMARTPHONE! WOO! Closes soon!
Check it out!