Lets talk shoes. As in, I bought some...And by "some" I mean more than 3 pairs...but less than 10....So... That's considered "a few"... Right?
I honestly don't own that many pairs of shoes. In fact, Lovey and I share a shoe rack. It's 3 tiers. About 3 feet by 3 feet. Shocked? Don't be. I make up for my lack in scarves. I l
oooo
ve scarves!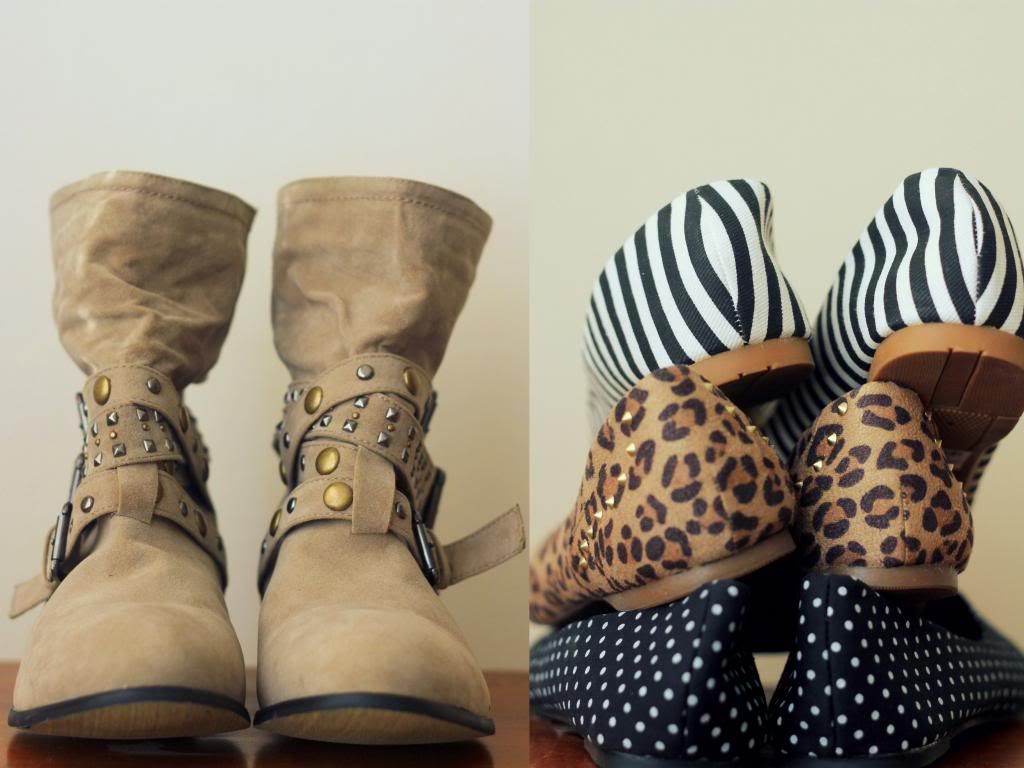 Anywho. My shoe shopping spree started innocently enough. I needed to replace my animal print flats that died a few months ago (
Remember those
?) Well, I found these babies at
Wet Seal
..and then I clicked on this pretty red button that said, "SALE... Buy one get one 50% off." (The sale might still be on.) And the rest is history... I scored 2 flats for $7.50 each! And the boots? $15!! Am I good or am I
good
???
Now I'm off to figure out how to dress in these beige boots... I've never owned beige boots before. Kind of excited!
What's the last thing you got at an amazing sale?
PS. Don't forget to enter my
giveaway
! Win a new smartphone!