I like To-Do Lists. Even if I don't really complete them..I still like conjuring these up. Take a looksie at my winter must dos!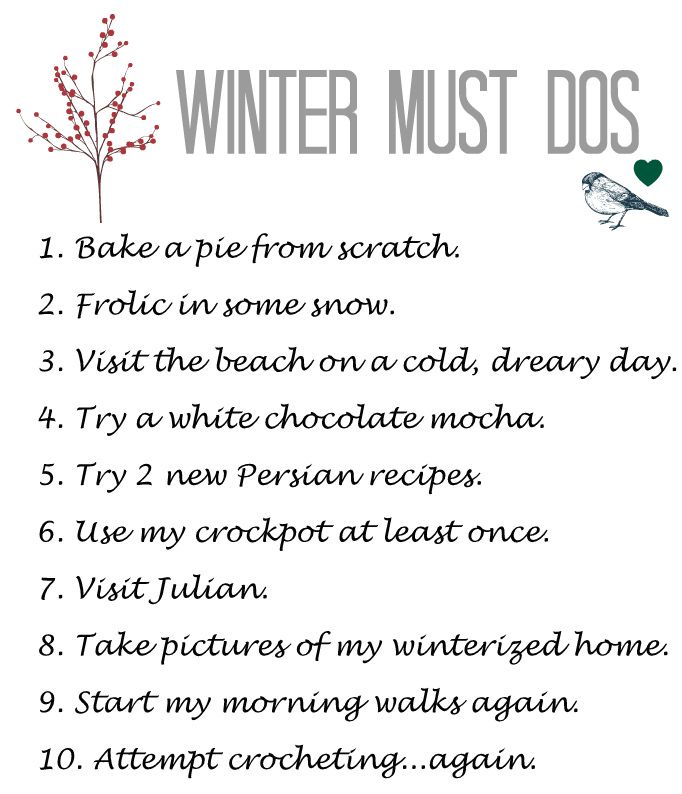 Now as I'm looking at this list, a lot of these things were inspired by Cara-Mia of
I Typed For Miles
. Maybe cause I was reading her blog right before I wrote this???
Anywho...
What's #1 on your winter must do list? Don't say build a snowman every day because I'll be so jealous....