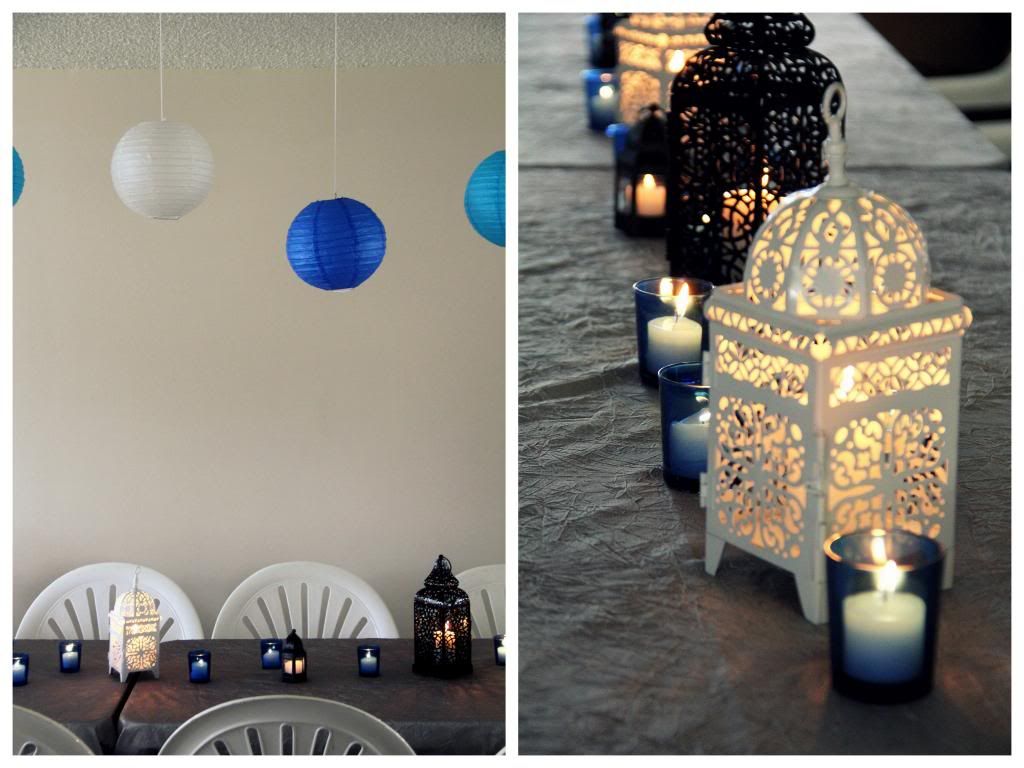 I'm a mean cook son! And by "mean", I mean... I could be a restaurant chef! Not that I think my food tastes spectacular. It's
okay
. But I've got the art of cooking simultaneous dishes
down
! Mmmhmm.
My part of cohosting Valery's (as in "
Breakfast with Valery
") babyshower was the food. Which is the most important part...or so I'd like to think. So I spent the majority of my weekend prepping for the feat of cooking for 30 people. And not just a rinky, dinky, little meal either...but a full on, hearty luncheon. YUM-O! It turned out better than I expected thankfully. Of course I prayed like crazy that everyone would like it... God is good!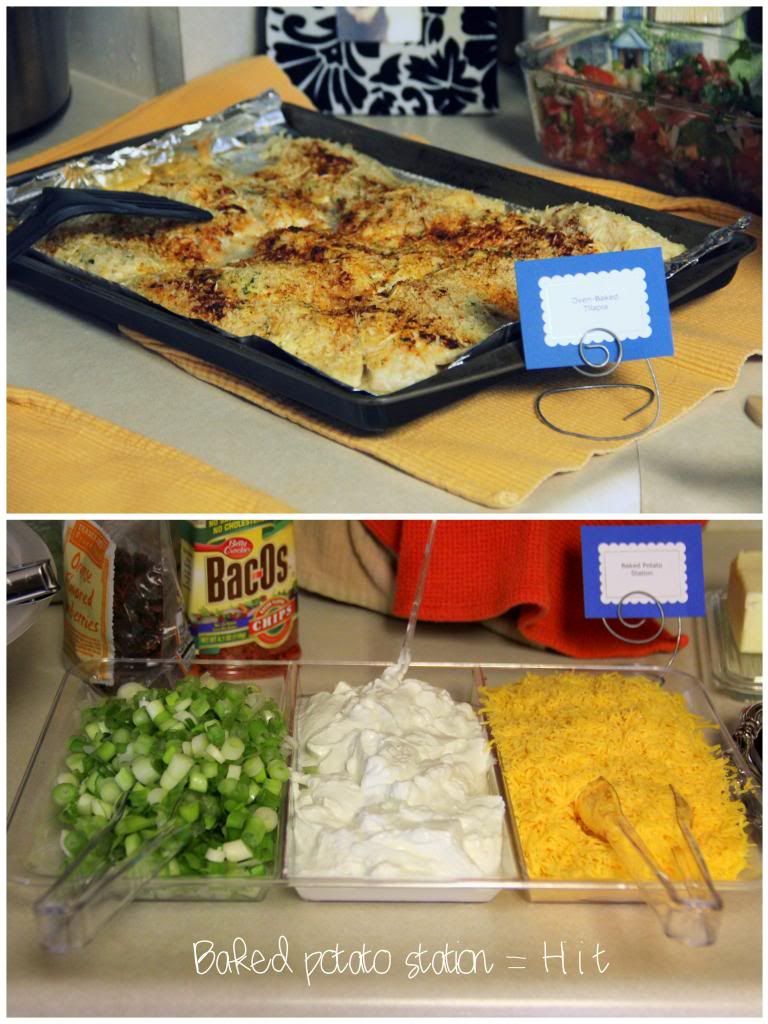 Here's what I made:
-Parmesan Crusted Tilapia
-Lemony Buttered Salmon
-Refried Beans (I'm Mexican. What can I say?)
-Pico de Gallo
-Baked Potato Station with all the fixings
-Broccoli Cheese Soup from scratch! (with mini bread bowls)
-Green Salads & Appetizers
Doesn't a baked potato sound sooo good right now? Mmmm!