This was my weekend... Yup. I doodled. I think it had something to do with how overcast and cool it was on Saturday. I'm not sure. But I was
i n s p i r e d
... So here's how the days unfolded...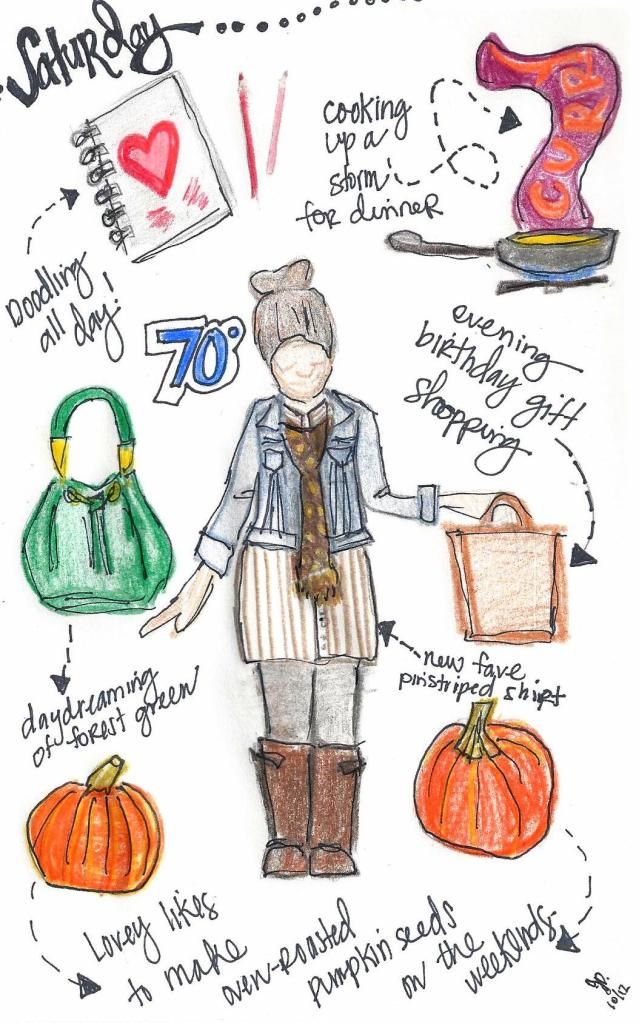 And then Sunday....
Sunday was a 50-50 kind of day. It was great seeing Valery and getting to spend time with the fam...But I'm not a fan of Oktoberfest. I don't like beer, sauerkraut, or bratwurst... However, I am a fan of lederhosen and those feathery hats. See what I mean? 50-50.
I'll have
real
pictures for you soon.
Hope you had a good weekend!
PS. Don't judge. Be kind to my "art". I wasn't an art major. Although I did take about 3 art history classes. Don't ask why cause I'm not sure.