Do you ever have delayed reactions? I do! For example, when my best gal pal Val made my
Hello Kitty Darth Vader cake
for my birthday, I was floored and excited..... but the magnitude of its awesomeness didn't hit me until bedtime. I kept telling Lovey, "CAN YOU
BELIEVE
THAT CAKE???! IT WAS
INCREDIBLE
!" Things just take a while to process in my head. Exhibit A: The past two days...
Lovey and I were invited to stay in a beach-side cottage, with family, free of charge, at one of our favorite beaches, Crystal Cove. And just
now
..
.hooours
after the fact...as I sift through pictures...am I
finally
registering how greatmazing it all was! WOW! It's was a blessed experience I will never forget.
Crystal Cove Cottages
are the hot ticket, guys! Each beach side cottage is a little vintage nugget of glory. I highly recommend you book a trip there at some point in your life.. Of course you have to book about 9 months in advance, but it's so worth it.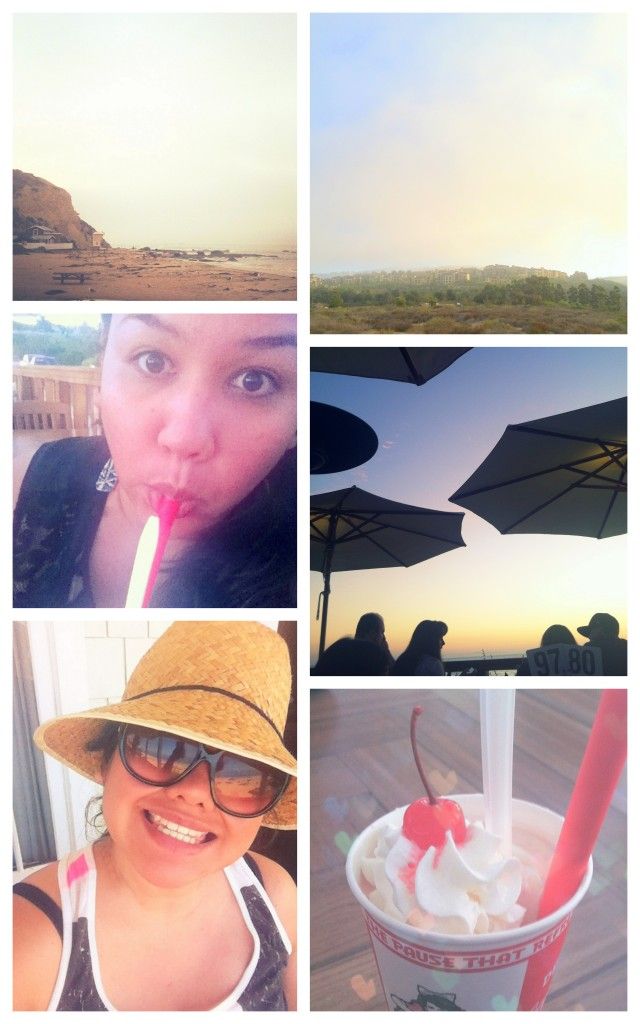 Gosh! I'm so thankful to the Lord. Seriously, for His blessing and protection the last few days. I'm soo grateful!