The day has arrived! I finally got a tripod and remote, guys! Am I excited???? YES SIR! Are you???? Probably not! But that's okay too. Anyway. Here's me taking my toys for a spin.. It was incredibly hard to determine where I would stand and how to focus on that area. I had to use a standing lamp to mark my place. Kind of tedious if you ask me. Also it was
super
awkward to look natural but aim at the camera with the remote (see below)...But it's better than
not
having a tripod and remote.... So I'm a happy camper.... I can't wait to try it outside!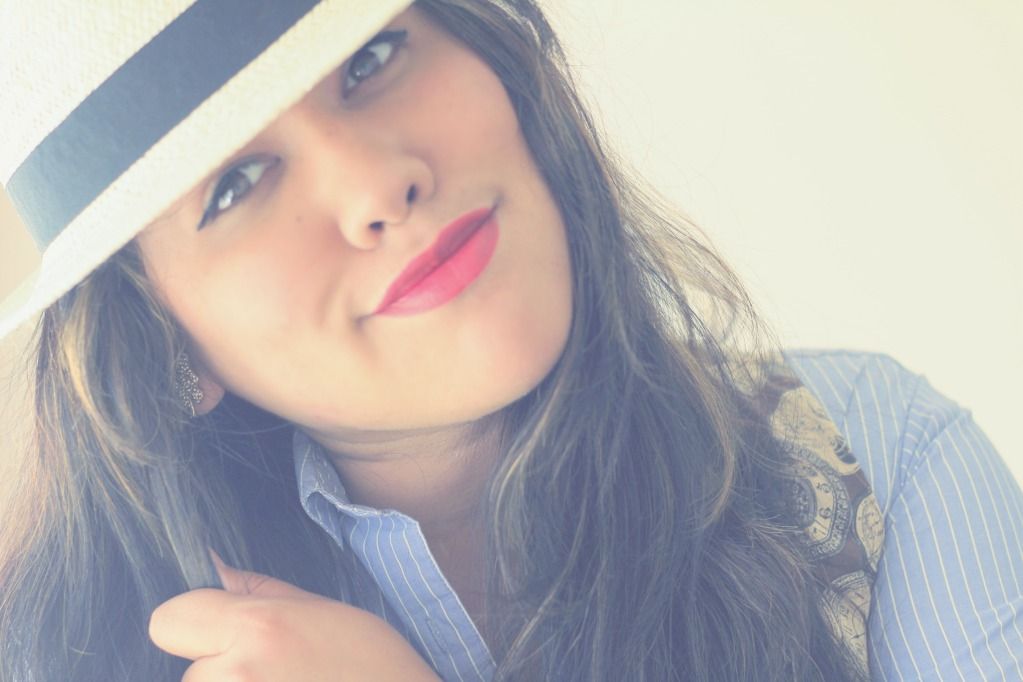 Outfit: Vest (Thrifted)---Striped shirt (Thrifted)---Earrings (Accessory Store)---Jeans(Marshalls)---Hat(H&M)
Any tips on how to master this whole self-portrait photography would be much appreciated! Thanks in advance.
P.S. You see that third picture? The one where I'm pulling my hair??? Yeah...So... I don't remember doing that. Crazy much??