Okay...Yesterday I took a break from my San Diego extravaganza because I was guest posting over at Natalie's blog,
Natalie Blair
(check it out if you missed it). But where did I leave off?!!! Hmmm... Oh yeah! So... The majority of our morning was spent exploring Cabrillo Monument and Solana Beach, but after getting our fill of sand, sun, and surf we headed to Downtown San Diego for some lunch, stunning architecture, and colorful characters at Comicon..
And no Lovebear Family vacation is complete without an argument. Seriously. Lovey and I
argue
every time
while on holiday. Nothing major...Just some lame disagreement. The couple losing their temper on the sidewalk of a busy, touristy street??!? That's us. We're such fat kids too cause all our disagreements are regarding food. lol Seriously. It's sad, but funny. But what can I say? We're in love!
After downtown San Diego, we went to my second most favorite place ever,
Balboa Park
! Wow guys! That place is
great
! It's full of wonderful nooks and crannies... Just get off the main street and you'll find amazing little treats tucked away between the main attractions.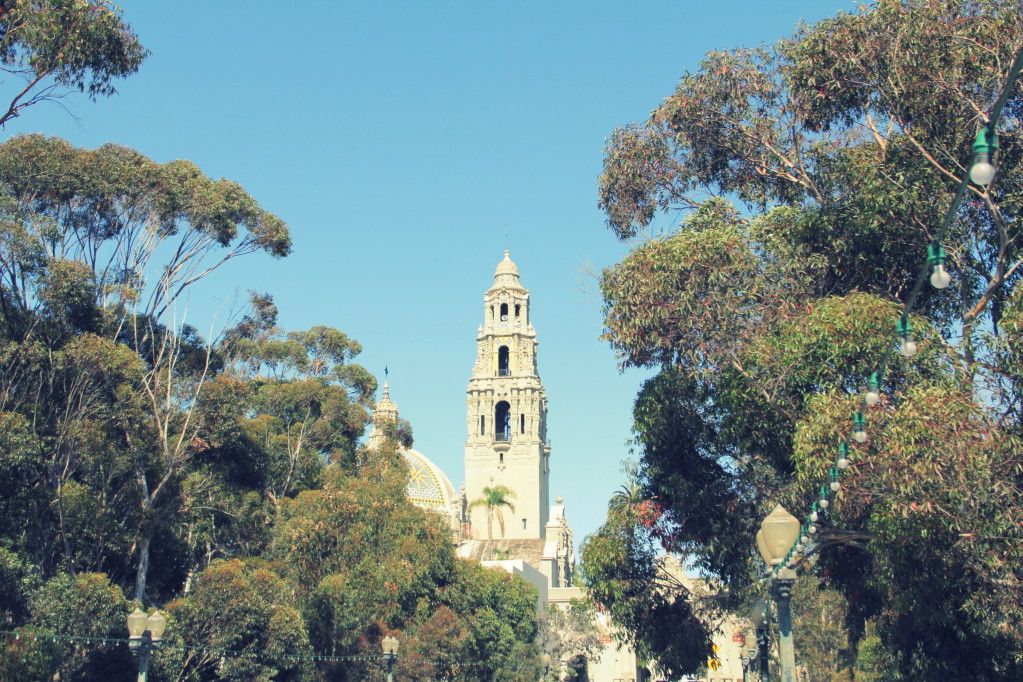 After walking the length of the park, we went to Old Town San Diego to shop, explore, and have dinner at our favorite restaurant, La Pinata (best steak ever!)
A sweet sunset stroll to end our day would've been amazing had we not already been walking around for 8+ hours...We were tired, full, happy, and just wanted to go back to our hotel and take a nice, long shower and sleep. Which is exactly what we did!
The next morning we slept in for a bit and went to
T's Cafe
in Solana Beach for brekky where I ate this:
And finally, our drive home.......It was full of sunshine, sea-views, and happy memories to carry us home...Happy Anniversary to me & Lovey!